Football is undoubtedly the world's most popular sport. Walk around the streets and you'll see many dressed in a Liverpool, Barcelona or Real Madrid jersey. Look around during our Chinese New Year or National Day celebrations where a large number of RVians are in their RED Liverpool, Bayern Munich or Manchester United jerseys. Such is the passion for the Beautiful Game so let's be part of it!
FOOTBALL in RVPS – a story of success
Football is not only the most popular sport in RV, but it's most successful. Our Junior Football boys were the first sporting team in RV history to become South Zone Champions. Our Junior Football boys captured the coveted title on 11 April 2017. Relive their Amazing Journey below.
Our Football teams have finished Top 4 in the South Zone for the last 3 years, creating a trend of success unprecedented here in RVPS. We're proud to contribute to RV's as its most popular and successful sport!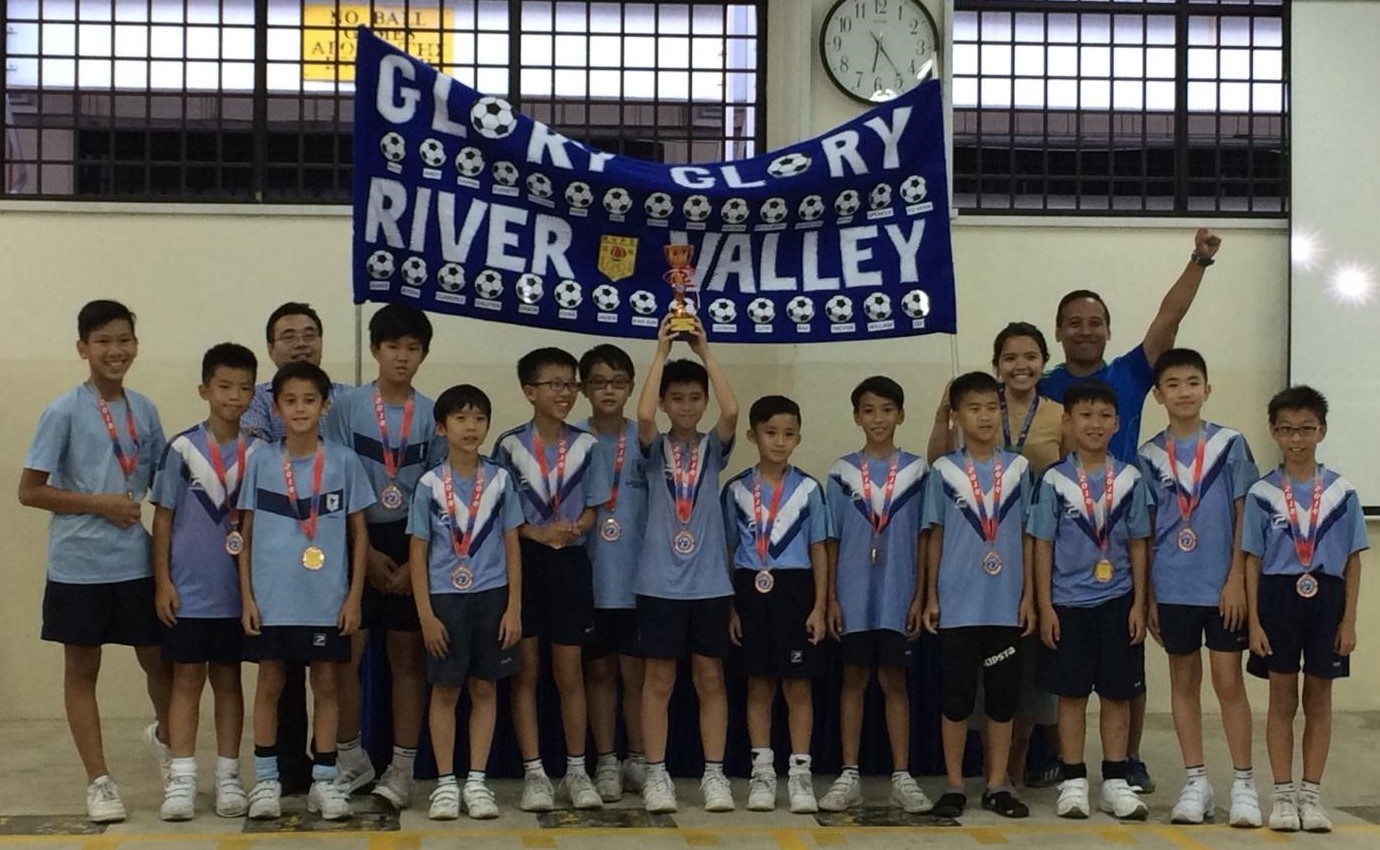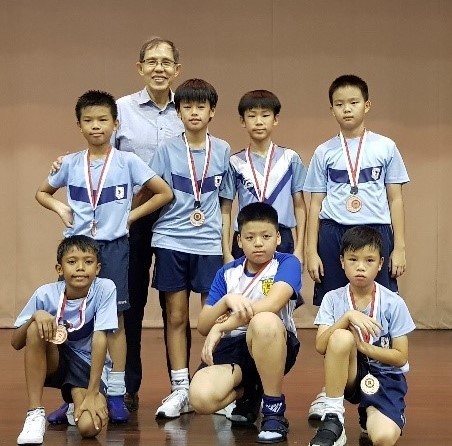 Football is a game of passion, and we want all the boys to enjoy the game. Our focus is grounded on 2 principles : development and exposure, with emphasis on school values of Respect, Integrity, Compassion and Excellence.
For development, we emphasise on the Total Education offered by RV through nurturing the Total Athlete : players whose mental and social development is given as much emphasis as their physical one. Physical development is through providing as much opportunities for players to show Excellence to acquire adequate skills to play the game. Mental development is through teaching Integrity; in accepting defeat with grace, and sportsmanship through accepting their mistakes. Social development is by creating team camaraderie through showing Respect and Compassion towards all players regardless of ability, and helping each other willingly; via very established training routines.
For exposure, we do not nail a player onto a given position: be it goalkeeper, defender or forward, but allowing them to develop Respect for other team mates playing in different positions. For that, we do not segregate players into school or non-school team members, but allow all boys to enjoy Excellence in representing the school, by sourcing out as many tournament opportunities. That is why all our boys wear the team jersey, with their own number, to instil Integrity in the players into putting in genuine efforts to improve to feel that he is part of the team and can be called upon anytime to represent the school.